Mailing address
2-31-24 Daizawa, Setagaya-ku, Tokyo, Japan (155-0032)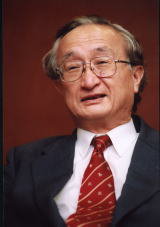 Phone/fax
+81-3-3421-0210
E-mail
kaneko@kanekokumao.jp
Date of birth
January 22, 1937 (born in Aichi-ken, Japan)
Educational background
Harvard University, Law School (LLM, 1966) Nagoya University, Department of Law (BA, 1961)
Professional career
Having passed the Higher Diplomatic Service Examination in 1963, he entered the Ministry of Foreign Affairs in Tokyo, and served in the Treaties Bureau, Asian Affairs Bureau, Economic Affairs Bureau, United Nations Bureau, etc. within the Ministry; and at the Japanese Embassies in Washington, D.C., Saigon (former South Vietnam), Geneva, Nairobi, Bangkok, Vienna, etc.
During his tour of duty in Saigon between 1966 and 68, he was actively engaged in diplomatic activities related to the Vietnam War, and had bitter personal experiences of the war, narrowly escaping death during the historical Tet Offensive (a communist general uprising ) in which he happened to get involved in Hue, an ancient capital city, in January-February 1968.
Upon his return from Saigon, he was assigned to a post in Tokyo dealing with scientific and ocean affairs, and played a pioneering role in global environmental problems, representing his government at the first United Nations Conference on the Human Environment held in Stockholm, Sweden, in June 1972. Following the Stockholm Conference, he was seconded to the United Nations Secretariat for four years (1973-77) as a senior officer of the UN Environment Program; he was the first director of the UNEP Regional Office for Asia & the Pacific, stationed in Bangkok.
Back in the Foreign Ministry, he was appointed the Deputy Director of the Scientific Affairs Division of the UN Bureau in 1977, and the founding Director of the Nuclear Energy Division, 1978-82.  In this position, he took the charge of Japan's foreign policies on nuclear energy, non-proliferation and nuclear disarmament, conducting, among other things, the historic negotiations with the US Government concerning the reprocessing of spent nuclear fuels and the use of plutonium in 1977-82. He also represented Japan at IAEA and other international conferences including the NPT Review Conference and the International Nuclear Fuel Cycle Evaluation Conference (INFCE) which took place in late 1970s and early 80s.
In 1982, he was appointed Director of Studies at the Japan Institute of International Affairs (JIIA), a think-tank officially affiliated with the Foreign Ministry; concurrently Executive Director, the Japan National Committee for Asia-Pacific Economic Cooperation. In the latter position which he held for nearly seven years, he played a key role in developing the concept of APEC, under the chairmanship of the late Dr. Saburo Okita, former foreign minister.
He left the Foreign Ministry in 1989 and became Professor of International Relations at Tokai University, teaching and doing research activities at the university's Strategic Peace & International Affairs Research Institute until 2002, when he retired of age.
Current activities
At present, he is actively engaged in various academic and social activities, holding the following positions:
-Founding President, Japan Council on Nuclear Energy, Environment & Security (JCEES);
-Founding President, Energy & Environment E-mail (EEE) Forum
-Director, Japan Forum on International Relations, Inc. (JFIR)
-Director, Global Environmental Cooperation Foundation (GEC)
-Director, Japan-Vietnam Association
-Visiting Professor & Special Academic Advisor, Center for Japan Studies (Hanoi, Vietnam)
-Director, International Center for Environmental Management of Enclosed Coastal Seas (EMECS)
-Vice-Chairman, Management Committee of the Yasuda Asian Youth Fund
-Member of the Advisory Committee on the Management of Japan Nuclear Fuel Cycle Institute (JNC)
-Special Advisor for the Japanese Affiliate of International Physicians for the Prevention of Nuclear War (IPPNW)
-Member of the Advisory Committee for the Mayor of Nagasaki on Nuclear Disarmament Issues

Major recent publications in English
"Nuclear Weapons & Nuclear Energy in Japan & Asia" (1997)
"Renaissance of Nuclear Power for Asia" (1998)
"Nuclear Weapons in Northeast Asia and Japan's Security" (1999)
"Energy Security and Global Environment: the Role of Nuclear Power" (2002)
"Proposal for 'Northeast Asia Nuclear-Weapons-Free Zone' Treaty" (1997)
"UN Peace Keeping Operations and Japan's Self-Defense Forces" (1996)
"Organiziing Pacific Economic Cooperation" (1990)
"Transformation of Vietnamese Economy Under the Doi-Moi Policy" (1993)
"Historical Development of the Concept of "Global Environment"" (1998)
In addition, there are a number of books and articles written in Japanese.

Marital status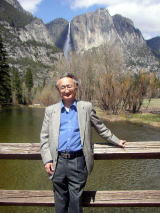 Married with former Atsuko Chigusa; two children (his son, Jutaro, working for the Bank of Japan, currently stationed in Frankfurt, Germany; his daughter, Kumi, studying psychology at the Waseda University's Graduate School.)
Hobbies
Outdoor sports such as tennis, golf, skiing, mountain-climbing; music, particularly opera; gardening.; traveling both at home and abroad.